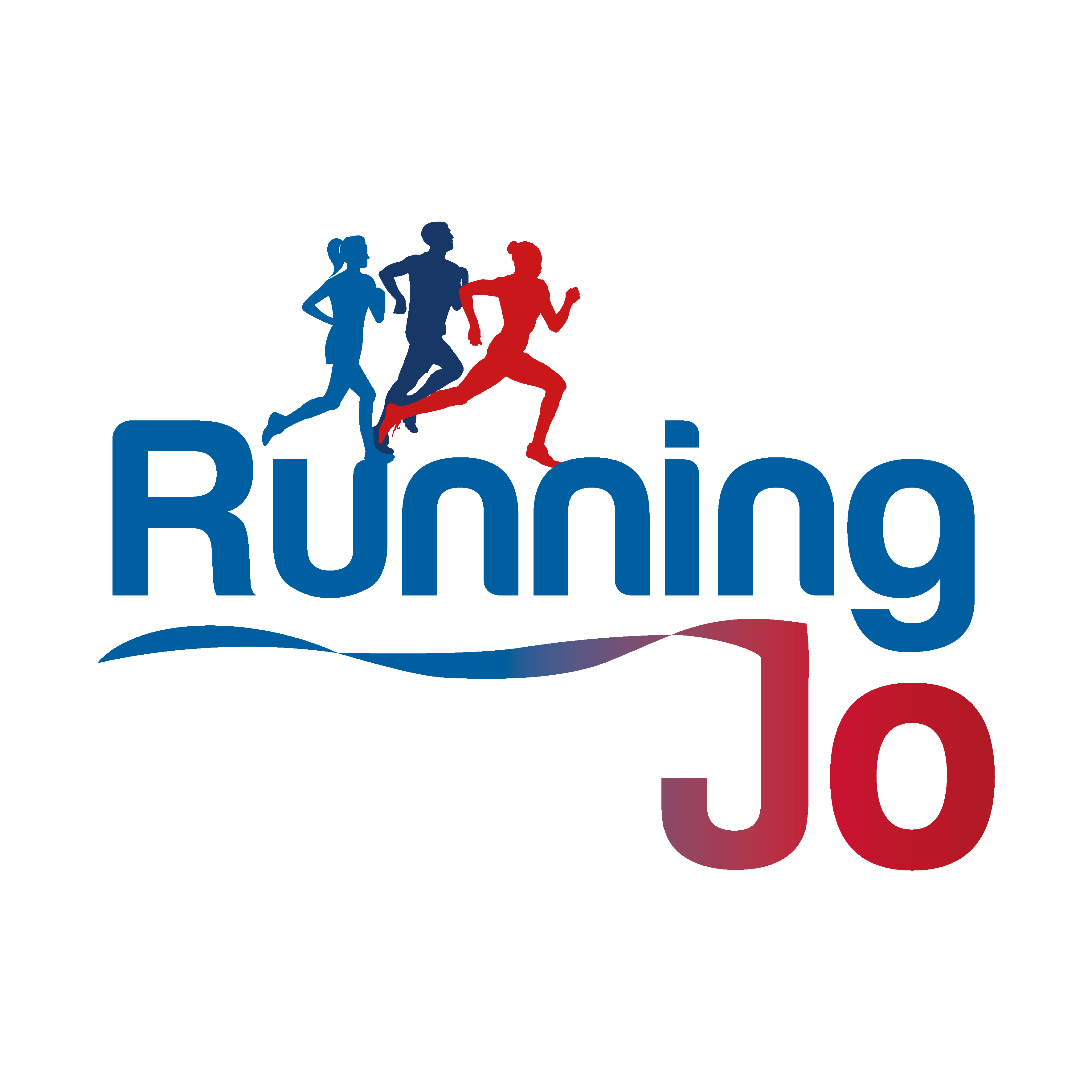 Marathon Training Workshops & Masterclasses
Masterclass in Marathon Training
Improve your marathon training and pace your marathon to perfection! 
Our new Running Jo Marathon Training Workshops and Masterclasses aim to give you the chance to engage with our experienced and knowledgeable experts in coaching and physiotherapy to help your running and performance.
Each workshop and Masterclass is limited to a small number of participants (up to 6 max) to ensure you get the opportunity to fully engage and ask questions.
The Workshop includes:
Understand why pacing is so important to marathon performance
How to pace your long runs and marathon race more effectively
Practical advice for marathon training including several examples of specific marathon training runs
Overview of marathon race nutrition
Introduction to basic running specific strength and conditioning
Review of your previous marathon races with feedback and advice
Advice on your own marathon training runs, marathon pace and race strategy
2 hours Online Masterclass plus individual follow up
Limited to 6 participants to ensure you get the maximum opportunity to engage
Before each Masterclass you will get an email to request some information about your previous marathons (if applicable) and your current marathon training and goals. This ensures we can tailor the workshop to you and your individual marathon training needs.
Post Masterclass you get your own personal feedback which includes:
Follow up email with training suggestions:
Long run with recommended pace and suggested nutrition plan
Negative split long run
Mixed pace long run
Marathon Sandwich session
Marathon race plan with recommended pace and splits
Suggestions for race nutrition
Up to three emails to answer any follow up questions or queries about your marathon training
£60 per person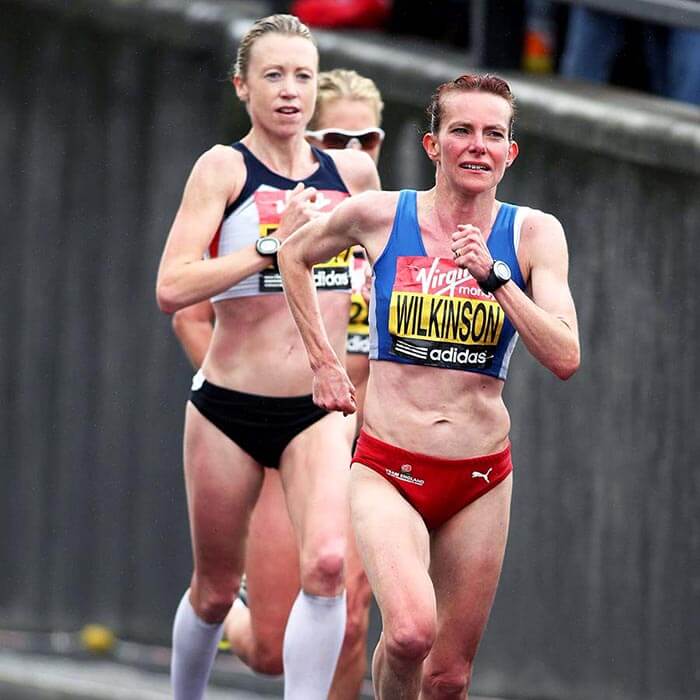 Jo Wilkinson is a fully qualified British Athletics Endurance Coach, former GB marathon runner and Top 20 Elite London Marathon finisher.
She currently coaches a range of marathon runners from England Masters representatives to those running their first marathon.
Each workshop enables you to share her elite experience and extensive coaching knowledge to help you improve your next marathon.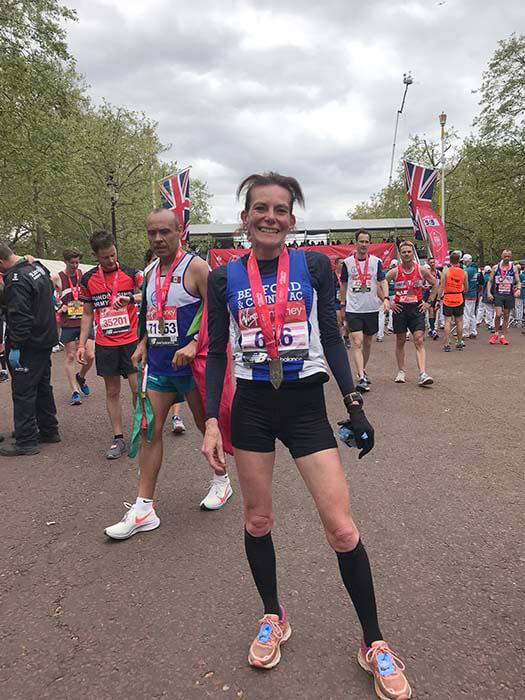 Why do runners get injured?
With Matt Bergin, Chartered Physiotherapist from Performance Team
Reduce your risk of injury and make yourself a more robust, more efficient and better runner
Over 60% of runners experience at least one injury every year.
Are you someone that has experienced many injuries or feel like you're always carrying a niggle? Or have you had repeated spells of time off running, only for the same ache, pain, tightness or stiffness only to return a few months later?
Far too often the root cause of running related injuries are not addressed.
That three year history of calf or lower back pain that plagues your running, with simple foam rolling or stretching being the only thing that seems to help, only for the same issue to arise time and time again. But what is the cause of the calf or lower back pain?
Matt Bergin is an international runner and highly experienced Chartered Physiotherapist with long experience of working with runners from elite to recreational. He brings all his expertise to this workshop to improve your knowledge about common running injuries and how to deal with them.
The workshop includes
What are the most common running injuries?
What are the common causes of running related injury?
Video gait analysis – what is it and what do I look for when assessing runners?
How to implement strategies to reduce your chances of developing injury
Personalised plan – basic strength and mobility exercises as well as running drills, based on video gait analysis findings.
2 hours online masterclass plus individual follow up
Limited to 6 participants to ensure you get the maximum opportunity to engage.
Google OneDrive folder – you will receive a link to your online folder which is where you can upload your video gait analysis clips. This is where your exercises will be located following the presentation.
Video gait analysis guide – this will be located on the OneDrive folder.
Post Masterclass you get your own personal feedback
Video gait analysis – assessment and feedback based off videos provided
Personalised program – basic strength and mobility exercises, as well as specific running drills, all based off your video gait analysis and individual athlete history.
£60 per person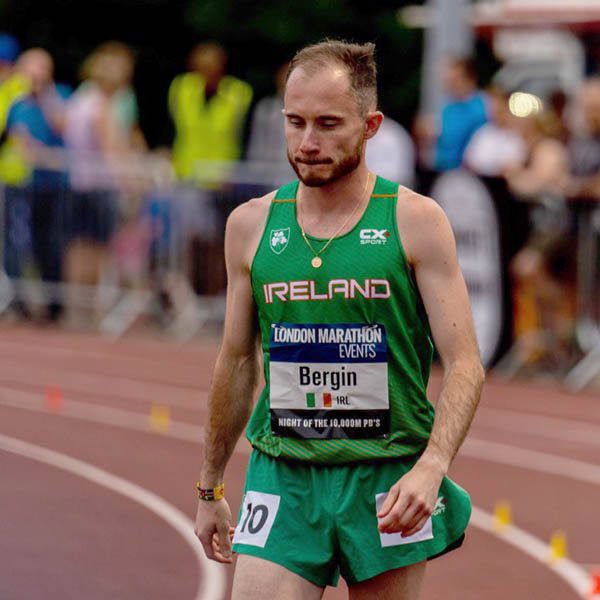 Matt Bergin is an experienced Chartered Physiotherapist, sports performance specialist and co-founder of Performance Team. He has worked with past, present and hopeful Olympic and Paralympic Athletes alongside his regular caseload of club and recreational runners. He Is also an Irish International athlete with PBs of 13.47 for 5k and 29:25 for 10k.
Each workshop enables you to share Matt's professional experience and extensive running-specific knowledge to help you manage injuries and improve your next marathon.