What should you do next in your marathon training? – Part 2
By now you've had a few days to let the dust settle on the news that your spring marathon has been postponed. Instead of being disappointed focus on the second chance and golden opportunities you've been given.
As a former elite athlete and GB marathon runner here's my view on how to make the best of them both.
Don't see setbacks – See golden opportunities!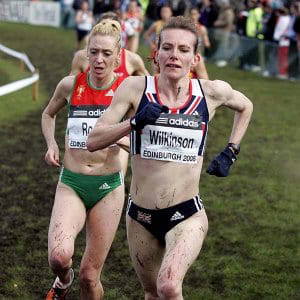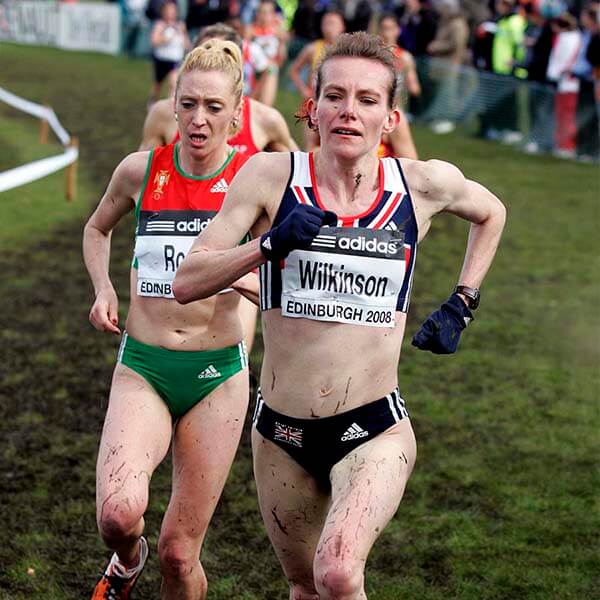 As you progress to the higher levels in sport you realise that the psychological element of performance is as important as the physical. All elite athletes train hard. What sets champions apart from the rest is not just their technical brilliance and physical ability. More often it's their positive mental approach – both in training and competition.
As well as being an athlete my professional background is as a mental health social worker. Many of the techniques I learnt in Anxiety Management and Cognitive-Behavioural Therapy transfer well to coaching. The ability to recognise and challenge your negative thought processes can help overcome setbacks in running too.
There's no bigger setback than the cancellation of your marathon weeks before you were due to toe the line. It's totally acceptable to feel cheated, angry, frustrated and disappointed. However, you can also choose to see the golden opportunities this presents. A second chance to do it better.
Were you injured or nurturing some persistent niggles?
Marathon training is hard. It's not uncommon at this stage of marathon training to have picked up some persistent niggles or worse, major injuries.
There's nothing more miserable than trying to keep running when you are unable to move freely or worse, in pain. Even small but persistent niggles can severely hamper your training. With a big goal on the horizon we find it difficult to accept that we need to stop.
Now this is your second chance. There's absolutely nothing to be gained from limping on. Use this time wisely. Rest fully and allow any injuries or niggles to properly recover before you start running again.
If you keep doing the same thing don't be surprised when you get the same results
The well-known quote (probably misquoted here) is very true for marathon runners.
The definition of insanity is doing the same thing over and over again
and expecting a different result.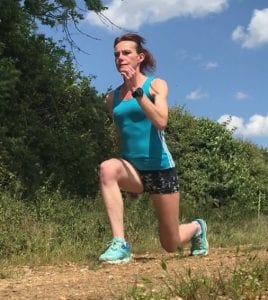 There are two stages to recovery from injury. Rest and rehab. They are equally important. Too often we do the first but forget the second. That's why you find your injury frustratingly recurs within weeks of getting back to running.
Rehab has two distinct stages. The return to running and the return to training. Remember after any injury the first few sessions must be focused on rehab NOT training.
Most importantly, you need to ensure your injury doesn't come back. During the rehab phase make sure you also follow a good strength and conditioning programme to address the weaknesses that caused the injury in the first place.
What if I was injury-free and running well?
Prevention is always better than cure.
In the depths of marathon training it can be challenging to find the time and energy to focus on strength and conditioning. Most of us choose to prioritise running instead. This is your golden opportunity to do it better this time.
The key to good marathon training is consistency. To run consistently you need to be injury-free. Strength and conditioning exercises play a key role in minimising injury.
Does the new coronavirus advice mean you are working from home instead of commuting to and from work? If so, then you have no excuses. You probably now have an extra hour (or more) each day which you previously spent commuting. Use this extra time wisely to develop your new running-focused strength and conditioning routine.
What makes a good running strength and conditioning programme?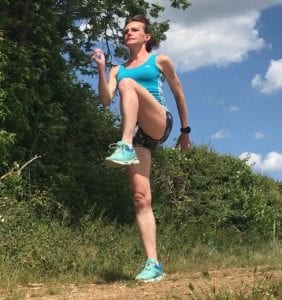 A good programme will focus on prevention of the most common running injuries. These include knee problems, shin splints, Achilles tendonitis and plantar fasciitis.
Your programme should include exercises to develop a strong core for better posture and overall greater stability and control. This also enables you to hold a neutral pelvis position whilst you run. As a result you can engage your gluteal muscles more effectively.
Next strengthening your gluteal muscle group means they can provide better stability and control over your knees and lower leg. This helps protect you from many of the common running injuries caused by collapsing through your hip and knee.
By strengthening your lower leg muscles (in particular your calf muscles) you protect your Achilles tendon and support your shins too. Finally, paying attention to your feet helps to minimise the excessive strain caused by collapse through your foot.
Looking back over my running career I realise how much unnecessary time and fitness was lost to injury caused by paying insufficient attention towards strength and conditioning. If only I had this second chance then. So make sure you take yours now!
What's next?
This lead us nicely onto the final two questions
3. What was your weekly mileage over the last 3-4 weeks?
4. What was the length of your longest run?
In Part 3 I'll look at how the answers to these questions help you plan your next cycle of marathon training. If you would like help with your running especially to minimise injuries go to my Individual and Bespoke Coaching pages to find out more about my coaching packages.